CARE FOR THE ENVIRONMENT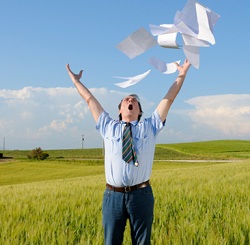 We actively seek to apply a Paperless Desk Policy, by greatly reducing the use of paper in our processes. We have achieved that by converting the majority of our documents into digital form.
Printing on paper should be an absolute necessity for us. By going paperless we have achieved a number of things:
(1) Saved money,
(2) Boosted productivity,
(3) Saved space,
(4) Made documentation and information sharing a lot easier,
(5) Kept personal information more secure, and above all,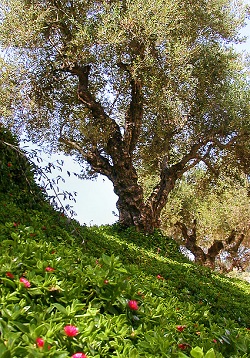 (6) HELPED THE ENVIRONMENT. We actively try to promote the idea by adding the well-known reminder about printing to all our emails, but most importantly, try to extend the concept to communications outside the office. For example, cards are planned to be totally replaced by e-cards.
We actively apply waste management processes that encourage the use of the production by-products of olive oil to create bio-fuel for heating in the winter. Many tones of organic material are sold around Crete for this purpose.
Finally, top priority for us is the minimum usage of energy during the production process.
Economy is the essence of ecology
and we cooperate with the Technical University of Crete to constantly improve our production equipment towards this cause.
content


Extra virgin olive oil has not been chemically processed and does not contain any preservatives.
Extensive research has proven the cardio-protective and anti-cancer activity of olive oil.
Olive oil carries exactly the same caloric content as other types of oils.
Olive oil is the only oil that withstands more on heating and frying.
Olive oil helps to reduce the influence of alcohol.
Add olive oil at the end of the cooking process. This way it preserves its flavor and aroma better.
Olive oil can contribute effectively to combat hair loss and dandruff.
The method of olive oil storage constitutes an important factor in preserving its quality.
Olive oil is a natural solution to reduce the appearance of stretch marks during and after pregnancy.
Olive oil is the best dietary option for the diets of children, helping their proper growth.